Stair nosing, also called step nosing, is used for protecting the stair corner and for anti-slip purposes.
The Flexible PVC stair nosing profiles are the easiest to install, but are only recommended for interior, dry conditions with light traffic.  To install these profiles, complete the following steps:
Make sure that your step is sturdy, clean, dry and flat.
Cut the stair nosing to the appropriate size.  
Apply a generous amount of contact adhesive to the back of the stair nosing and press into place. You will want to start at one end of the step and work your way down the step, pressing firmly as you go, to ensure a good bond between the stair nosing and the step.  
If you choose self-adhesive soft stair nosing, you just need to take the back trap away, then press it to the stair flooring.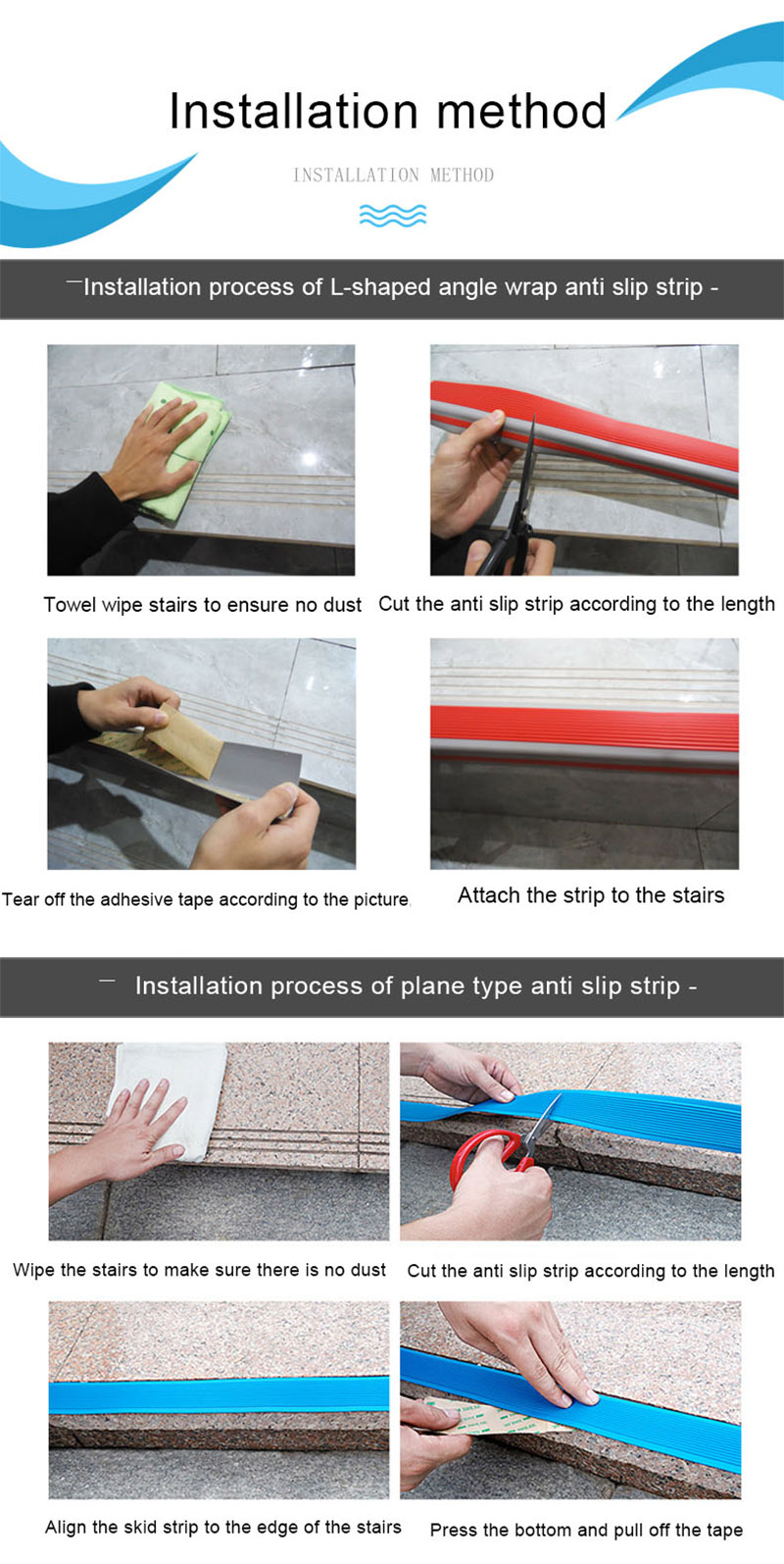 You're finished!